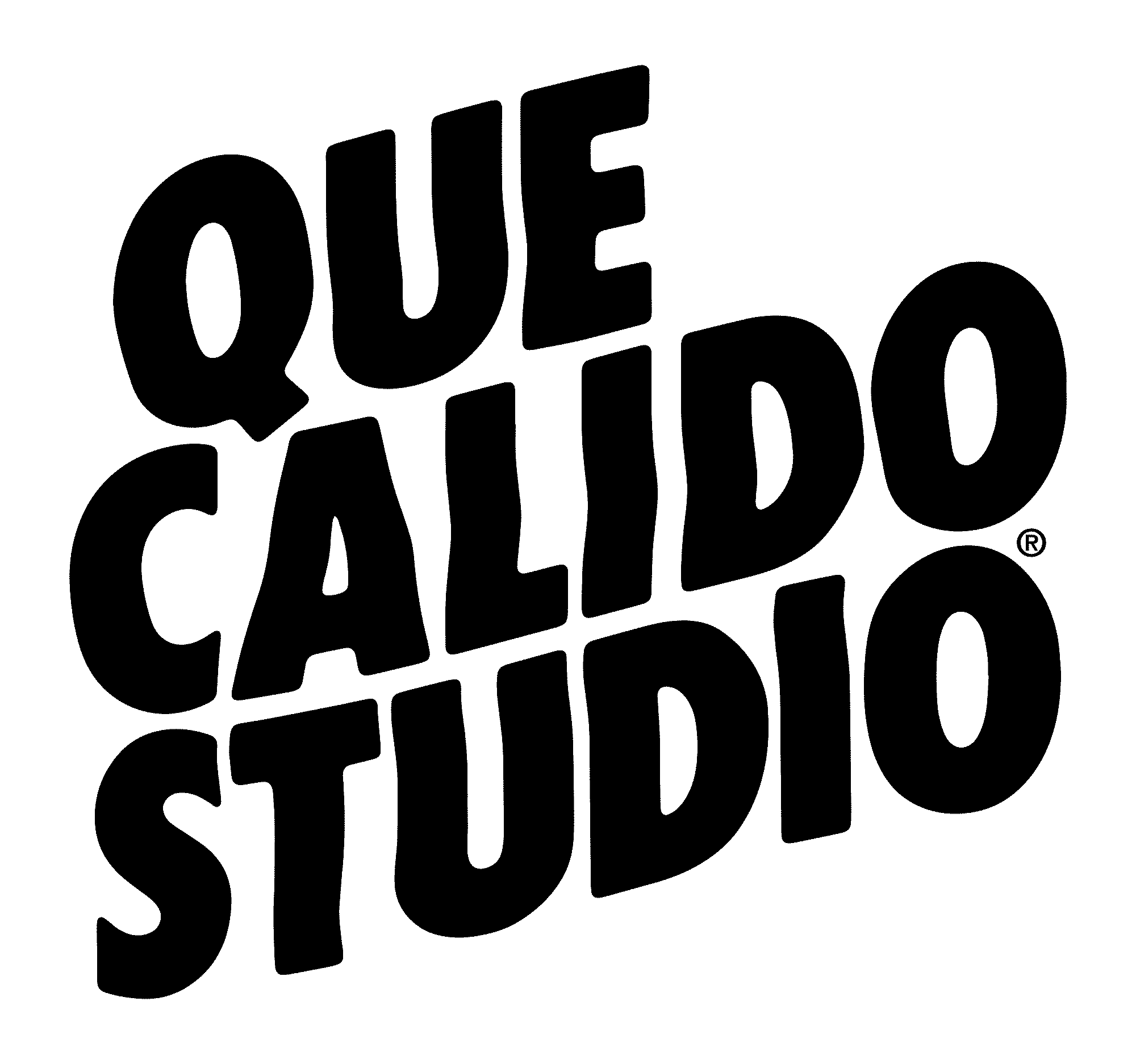 © 2022 QUE CALIDO STUDIO ®
IMAGINE A CREATIVE AGENCY & BRAND DESIGN STUDIO
ESTABLISHED IN BUENOS AIRES, AR.
WE ARE A
CREATIVE AGENCY
& BRAND DESIGN
STUDIO ESTABLISHED
IN BUENOS AIRES
QUE CÁLIDO ® A WAY OF LIVING. A MESSAGE FOR THE PEOPLE, IT´S A CONCEPT WHERE DREAMS ARE MORE REAL THAN FICTION. WARMTH TRANSCENDS. QUE CALIDO ® IS A MUST, SOMETHING THAT GOES BEYOND SPACE & TIME. DOESN´T HAVE FORM OR MATTER, ITS A STATE OF MIND. QUE CALIDO ®
IS MOVEMENT
5020 Studio / Sony Music Latin Iberia (Branding, Visual identity, Creative direction, Creative concept & Graphic design) 5020 Studio is a recording studio and creative hub created by Sony Music Latin in 2021 and is located in the city of Miami, Florida. It is a cultural space that brings together artists from all over the world, inviting them to create in community and participate in various activities and meetings that take place in this unique city in the United States.
5020 STUDIO & CREATIVE HUB
MIAMI, FLORIDA
SONY MUSIC LATIN IBERIA
BRANDING, VISUAL IDENTITY,
CREATIVE DIRECTION & CONCEPT
Invernadero (Branding, Visual Identity & Graphic Design) Invernadero is the bar of the national library of Buenos Aires designed by the architect Clorindo Testa and we had the pleasure of designing its identity. The objective was to reconstruct the morphology of the brutalist architecture of the library, designed by Arch. Clorindo Testa with the typographies brought to the fore as a means to build ideas. Invernadero has become a classic of the Buenos Aires night, gin-based cocktails and tapas cuisine
INVERNADERO
NATIONAL LIBRARY
OF BUENOS AIRES
BRANDING, VISUAL
IDENTITY & GRAPHIC
DESIGN
NIGIRI, NEW YORK
BRANDING &
VISUAL IDENTITY
Nigiri (Branding & Visual identity) / Nigiri is a brand of sushi prepared with a machine. Sushi for every day, a pop act of freshness, which brings the icon to the fore in a simple and concrete way. It is a sushi for lunch in big cities in the middle of the working day.
Olikids is a brand of olive oil for children. The idea was to generate an interactive product for the imagination of children and their parents. Create a design piece that can coexist in the universe of adults.
OLIKIDS, OLIVE OIL
PACKAGING DESIGN
& VISUAL IDENTITY
Arriba is a gastronomic project located on the terrace of Paseo Alcorta Shopping. We created the concept during the pandemic and I try to reflect airs of freedom in times of confinement. We wanted to generate the feeling of desire to connect with the essential elements of nature in order to reconnect with the world of the future.
ARRIBA ROOFTOP
BRANDING, VISUAL
IDENTITY & GRAPHIC
DESIGN
Spritzza! Pizza & Spritz (Branding, Visual identity, Creative concept, Creative direction, Audiovisual direction & Production) / We created a concept that brings the product to the fore, simplifying the viewer's interpretation of the brand: Spritzza! Pizza & Spritz. From naming to product design, packaging and typography at the forefront, with Spritzza! we wanted to bring simplicity and freshness in a classic and traditional category. From the old ordinary street pizzerias, with garish colors and giant names on their marquees, to a modern corner in the Palermo neighborhood. The intense red, the Buenos Aires night, and a wide range of young consumers who come to enjoy the experience.